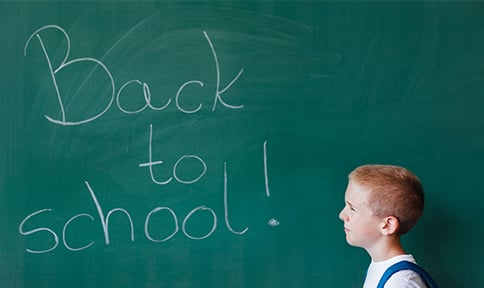 For a child, the beginning of a new school year typically brings a mixture of excitement and anxiety. What will the teacher be like? Who will be in their class? What will they learn?
These unknowns are challenging enough on their own, but if your child is starting their first school year with a prosthesis, they may need some extra help and support from you. Read on to learn how both of you can handle the situation gracefully and have a fantastic year at school!
Anticipate Lots of Questions
Especially if your child is very young, they are guaranteed to be on the receiving end of a million different questions when they walk into their new classroom. With possible inquiries like, "What is that?" or, "What happened to you?" it's best to be prepared with short, clear answers that will satisfy the querier without encouraging follow-up questions.
These answers will vary according to each situation, of course, but if you can practice responding to questions with your child before the first day of school, it will make the transition much easier because they will know, more or less, what to expect from their classmates. Kids with prosthetic devices in school are going to attract attention from their peers, so the more prepared your child is, the better they will handle it.
Speak with the Teacher Beforehand
Your child's biggest advocate will be (or should be, at least) his teacher. Be sure that you have a conversation with the teacher before school starts. Explain the reason for your child's limb loss, what kind of prosthesis he has, how he is adjusting to it, and any special accommodations he will need.
This is also a good time to ask the teacher to report any bullying to you immediately. While most kids will (hopefully) be tactful, there will likely be others who are not. If your child is the victim of verbal abuse, physical abuse, or any other kind of bullying, you have a right to know about it and to address it with the bully and his/her parents. Your child's teacher should be able to alert you to any red flags in that area.
Speak with Other Parents
Depending on what kind of response you anticipate from the other students, or what kind of response your child gets during the first week of school, it may be appropriate to reach out to other classroom parents.
This conversation would look very similar to the one you had with your child's teacher, but you would also want to encourage them to be proactive in shutting down any demeaning talk about your child that they may hear from their own children. (Most parents would do this anyway, but it never hurts to personally encourage them to be on the lookout for inappropriate talk or behavior.)
Reassure Your Child
Most importantly, let your child know that you are here for them! Kids with prosthetic devices in school may feel insecure, scared, or bitter for a multitude of reasons. They need to know that you are in their corner, and that things will get easier every day. The more you can communicate that, the better your child will feel -- and the less it will matter what others say or do.
BioTech Is Here to Help!
When it comes to pediatric prosthetic services, BioTech Limb and Brace is ready and willing to do whatever it takes to give your child the fullest life possible. We are here to guide you every step of the way, from getting your child's prosthesis fitted to learning how to use it in school. Contact us today!