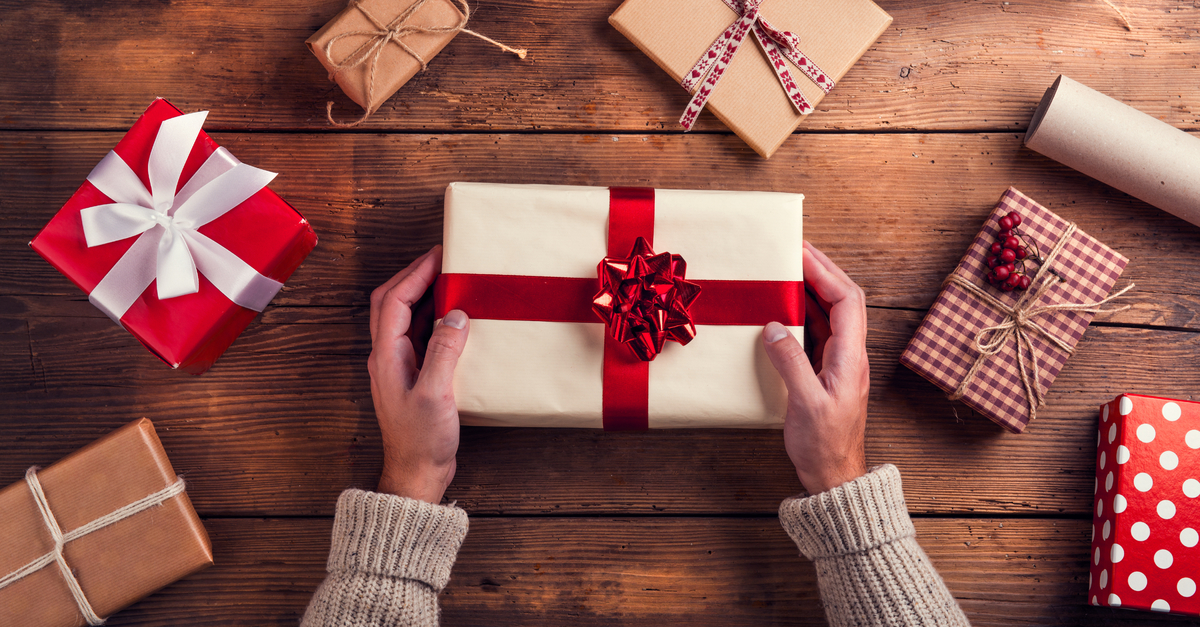 The holidays are here, and gift season is in full swing! It can be challenging to find the perfect gift for everyone in your life, though – especially when you've got a friend or relative who has recently lost a limb. Luckily, BioTech is here with some great, fresh ideas for gifts for amputees, and we've divided them into "serious gifts" and "funny gifts" (because everyone feels differently about their limb loss, so you might need a wide variety of options!). Read on!
Serious Gifts for Amputees
This hand prosthesis patent print could make for some interesting, personal art in your friend or relative's home. It's unique and historical, not to mention extremely low cost!
One thing you might not consider as a gift (or at least, as part of a gift) is baby wipes. They come in handy when it comes to cleaning a residual limb or liner. When someone with limb loss is out and about, they may want to take off their prosthesis for a little while – but they know that if they do, they'll need to wipe down their residual limb before they put it back on. Having wipes on hand can be super convenient!
Another great product is AmpuBalm, which can be especially helpful to someone who is in their first 6 months of recovery. For protecting skin and creating a barrier between the residual limb and the socket, AmpuBalm is one of the best options on the market – but it can also be hard to find, so if you get some for your loved one, you're probably helping them out a lot!
We also love this Amputee Awareness keychain, which could help the person remember that you are thinking of them every time they look at it!
This leg prosthesis patent mug could be a cool gift for the coffee lover in your life. They'll probably be the only one at the office with a mug like this!
Finally, there's Noah Galloway's new book. He's an inspiring person who might help your loved one remember that their life is still full of possibilities. If your friend or family member is a bookworm – or they just love Noah (and who doesn't?) – this might be the perfect choice!
Funny Gifts for Amputees
If your loved one has demonstrated a sense of humor about their limb loss, a funny or clever gift might be right up their alley.
Café Press has lots of t-shirts with limb loss-related witticisms, and we think some of them are pretty funny (especially the one that says "Leg Story: $10"). You can also get drinkware, wall art, and jewelry with amputee humor!
Before you purchase anything humorous for your loved one with limb loss, make sure they are ready to make light of their situation. The last thing you want to do is appear to be making fun of them, so unless you are 100% confident that they will appreciate the joke, stick with one of the more serious options!
Call BioTech for Dedicated, Personalized Service
When it comes to caring for people with limb loss, nobody does it better than BioTech. Give us a call today for all your prosthetic and orthotic needs!