BioTech Limb and Brace was founded in Birmingham, Alabama in 2000 by Eric S. Eisenberg, MS, CPO. Eric and the entire BioTech team bring a personal, caring, and passionate approach to patient care.
At BioTech, we believe that everything we do should reflect our concern and regard for our patients. From the people we hire to the facility we've built, we remain focused on our patients' care, comfort and treatment.
Take a minute to learn more about our valued patients and to meet our team.
Meet Our Team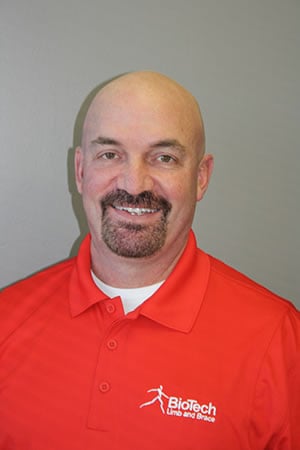 Eric S. Eisenberg, M.S. CPO
Licensed Prosthetist / Orthotist
Owner of BioTech Limb and Brace, LLC
Certified in Prosthetics and Orthotics
Prosthetic education from Florida International University
Orthotic education from Northwestern University
Prosthetic and Orthotic Center
Twenty-four years' experience in the field
Eric was raised in a home that exposed him to two very different sides of prosthetics and orthotics: patient and physician. His father is an orthopedic surgeon and civilian volunteer who established the first amputee skiing program for returning Vietnam veterans at Fitzsimmon Army Hospital in Denver, Colorado. His younger sister is affected by cerebral palsy. "As a child I saw the positive impact the field of orthotics has had on my sister's life," Eric explains. "Orthoses allowed her to walk, prevented contractures, and helped to support and align her spine and extremities."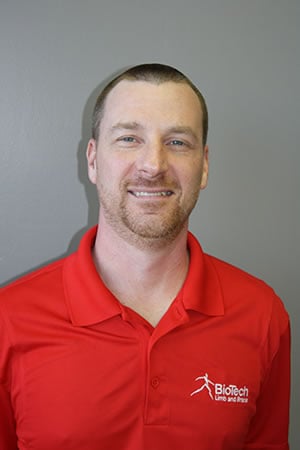 Hans Harshberger, CPO
Licensed Prosthetist / Orthotist
Received Bachelor's Degree in Health Sciences with Prosthetics and Orthotics option from California State University in Dominguez Hills.
Has been working in the field for 20 years.
"I'm a third-generation prosthetist. My grandfather lost his leg in a car accident, and that experience motivated him to open his own prosthetics facility in Toledo, Ohio. My father grew up in his father's business, then decided to open a facility of his own in Birmingham, Alabama. I started working in the family business when I was 15 years old, and I knew then that I wanted to follow in my grandfather's and my father's footsteps, helping amputees regain their independence." - Hans Harshberger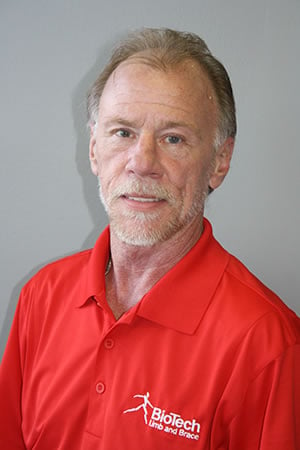 Ross Jones, C.O., L.O.
Ross entered the field of orthotics and prosthetics as a technician in 1979. He later joined the U.S. Air Force in 1987 and received his specialized training as an orthotist. Having excelled in the program, he was promoted and became an instructor and taught the military clinical orthotics program for five years. Ross was certified by the American Board for Certification in Orthotics and Prosthetics as a certified orthotist in 1999. A few of Ross' areas of clinical interest include scoliosis bracing, cranial remolding, pediatrics, and post polio management.
"I have the best job in the world because I go home every day feeling I have made a positive impact in the lives of others"
- Ross Jones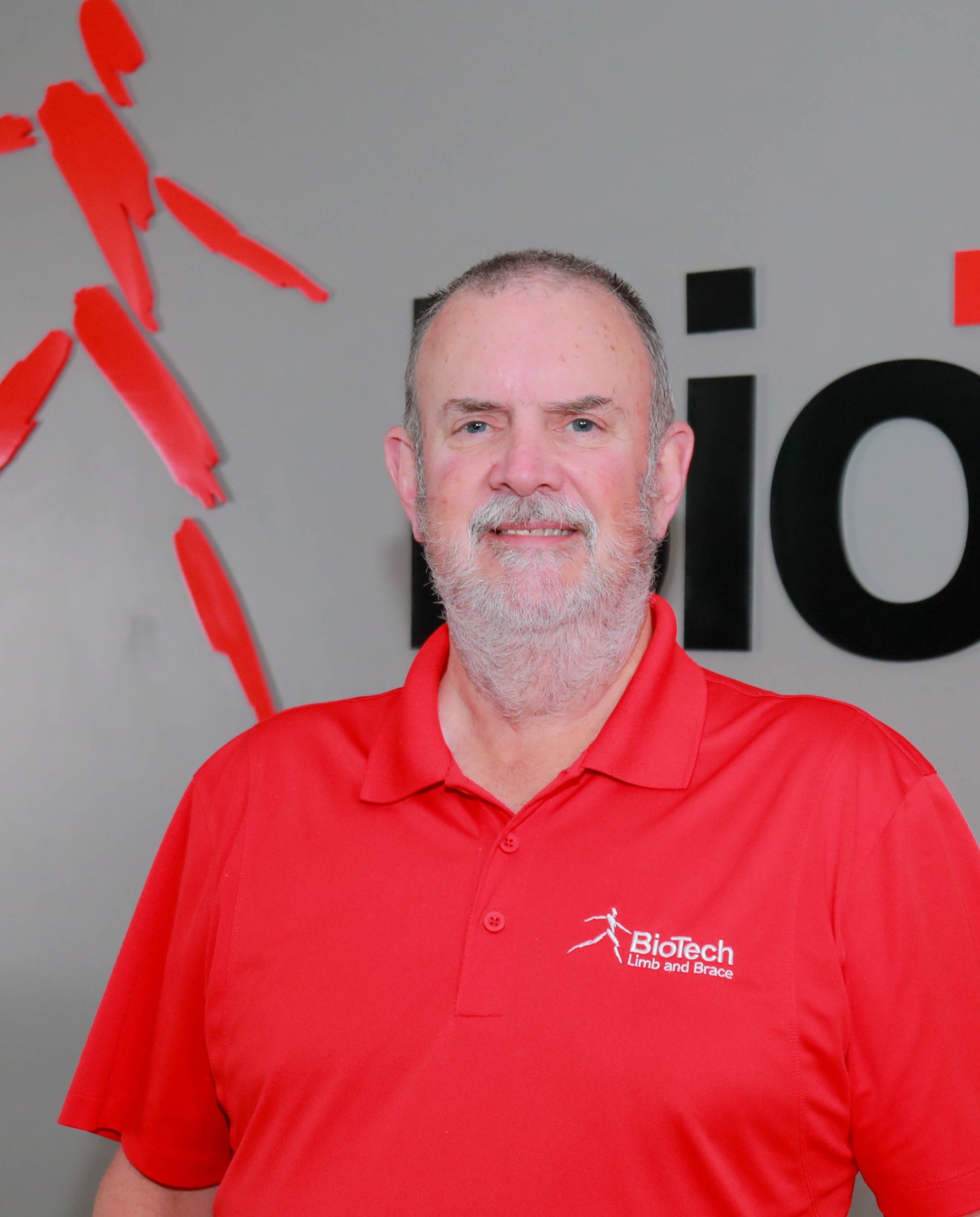 Jim Hurst, C.O., L.O.
Jim is a native of Birmingham, Alabama. He is a graduate of Jefferson State, and lives in Pelham, Alabama. During his free time, Jim enjoys to play golf and spend time with his family. Along with golf Jim enjoys riding his motorcycle, playing in a softball league, and watching the Alabama Crimson TIde. He was drawn to BioTech because of the family atmosphere. Jim specializes in scoliosis bracing, walking braces, custom shoe inserts, and pediatric bracing.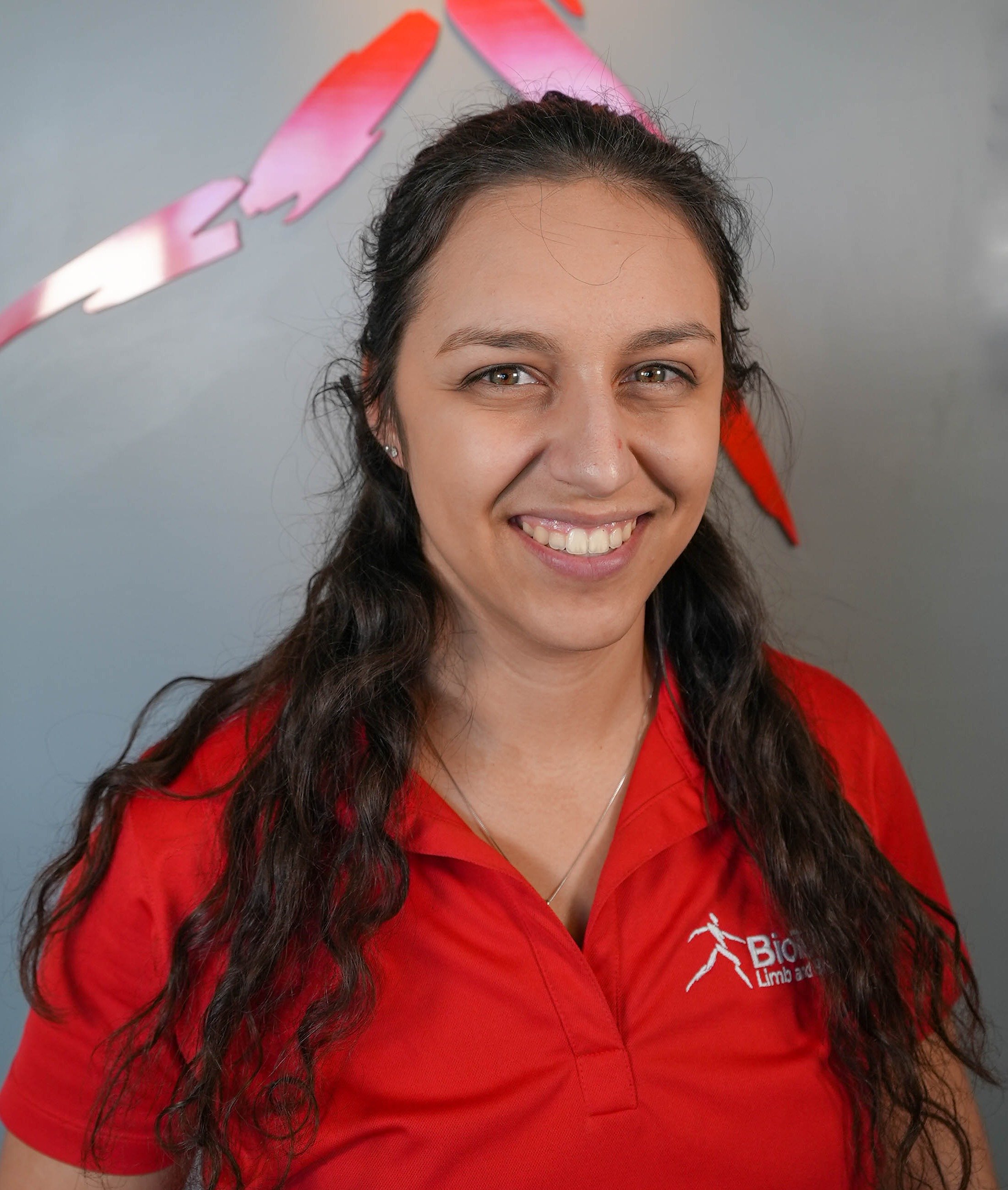 Celestia Davila, Orthotist, Prosthetist
Celestia is a native of Southern California, and found her way to Alabama by playing softball for the University of Montevallo. While at Montevallo she majored in kinesiology. Celestia attained her Masters Degree in Orthotics and Prosthetics from the nationally recognized California State University, Dominguez Hills. Outside of work Celestia enjoys traveling, and spending time outdoors with her fiancé. Celestia specializes in prosthetics, cranial remolding, scoliosis bracing, and pediatric bracing.
"It's rewarding to see individuals regain their independence with the challenges they overcome"
- Celestia Davila