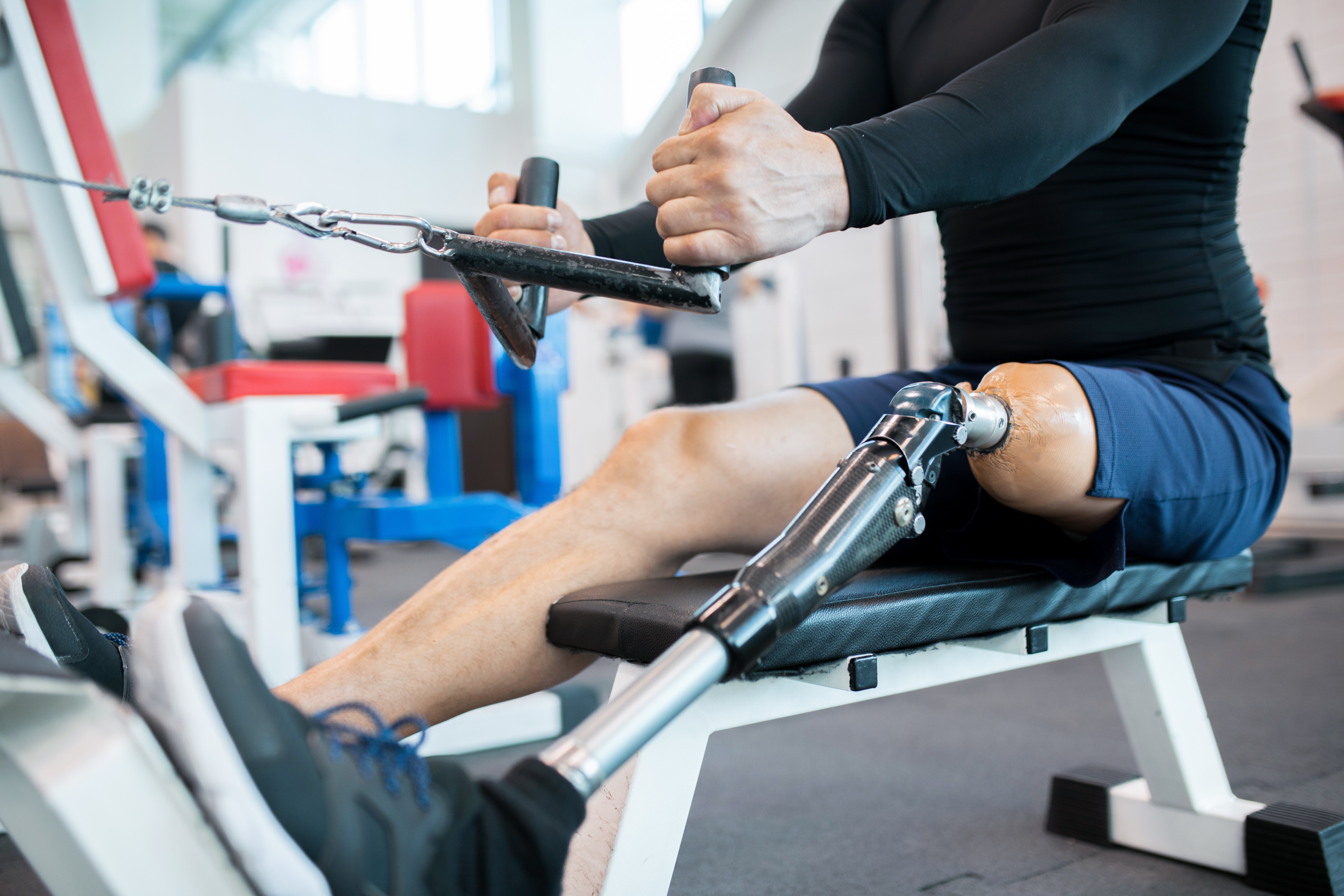 BioTech has been a leader in the prosthetic and orthotic industry for almost twenty years. With a team of highly trained and passionate staff, we've made incredible technological strides for our patients and for the field.
Technology
Our BioTech BioSystem was created from years of trying to build better systems for the human body. We deliver a superior experience for our patients by increasing their range of motion, eliminating chafing, and making each prosthesis feel lighter.
Our goal is to make your system feel more like an actual limb, and through that goal we provide enhanced comfort that is second to none in the industry.
Orthotics
Orthotics is the art and science of designing, fabricating, and fitting orthopedic braces. Orthoses protect, support, and improve the function of various parts of the body. These kinds of devices may be needed because of birth deficiencies like spina bifida, cerebral palsy, or brittle-bone disease, or as a result of accidents that have impaired function.
Our braces are constructed right here in Birmingham and are meant to correct or maintain the alignment of different parts of the body for maximum efficiency and comfort. They can be made of metal, leather, foam, or plastics, including high-tech composites. With a custom orthosis, we can apply the appropriate biomechanics to the affected anatomy through careful molding, measuring, and modification techniques to provide the highest quality and function for each patient.
Prosthetics
Prosthetics refers to the design, fabrication, and fitting of custom-made artificial limbs or other types of assistive devices for patients who have lost limbs. These devices will restore—as completely as possible—the function and appearance of a fully or partially missing limb.
Because of the vast differences in human anatomy, the fabrication of these devices is an extremely intricate, custom procedure that requires a high degree of skill and sophisticated technology that BioTech specializes in. Our end goal is to develop a limb that fits perfectly and gives you the highest level of comfort and convenience.
BioTech's care goes far beyond the delivery of your new prosthesis. To ensure the most successful use of your prosthesis, our clinical staff will follow your progress and make sure you're comfortable. We are always available to answer any and all questions you may have about your device, how to use it effectively, and the overall healing process.
Carbon Technology
To deliver the best results for our patients, BioTech evolves with the current technology—we are always trying to capitalize on new innovations in the field. The latest? Carbon technology. This innovation uses pre-impregnated carbon fiber in the fabrication of prosthetic and orthotic devices alike, and holds significant advantages like reduced weight, enhanced flexibility, increased durability, and increased strength.
We can now deliver prosthetics and orthotics in Birmingham, Alabama that are half the weight on average of devices created with traditional processes. These high-tech solutions are also stronger, more durable, and more flexible than traditional devices, so they can serve you better for longer.
At BioTech, we believe that everything we do should reflect our regard for our patients. From the people we hire to the facility we've built, we remain focused on our patients' care, comfort, and treatment.
To learn more about us, our level of service, and the cutting edge technology we provide, contact BioTech today.