Here at BioTech, our patients come first – no matter what. And while we know our customers love us (almost) as much as we love them, it's always nice to get a thank you note from someone who wants to tell us how we made a difference in their life.
Take a look at this adorable message and artwork from one of our patients, Samuel Johnson!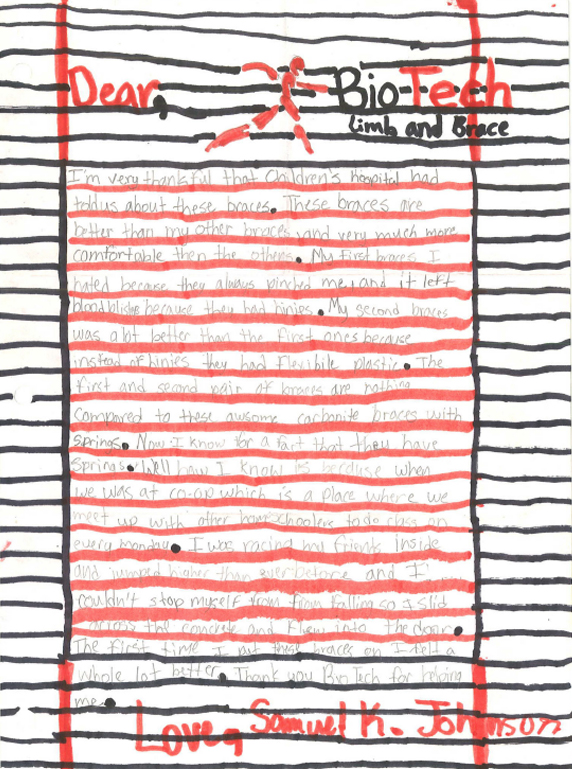 Dear BioTech Limb and Brace,
I'm very thankful that Children's Hospital had told us about these braces. These braces are better than my other braces, and very much more comfortable then [sic] the others. My first braces I hated because they always pinched me, and it left blood blisters because they had hinjes [sic]. My second braces was [sic] a lot better than the first ones because instead of hinjes they had flexible plastic.
The first and second pair of braces are nothing compared to these awesome carbonite braces with springs. Now I know for a fact that they have springs. Well how I know is because when we was [sic] at co-op which is a place where we meet up with other homeschoolers to do class on every Monday. I was racing my friends inside and jumped higher than ever before and I couldn't stop myself from from [sic] falling so I slid across the concrete and flew into the door. The first time I put these braces on I felt a whole lot better. Thank you BioTech for helping me.
Love,
Samuel K. Johnson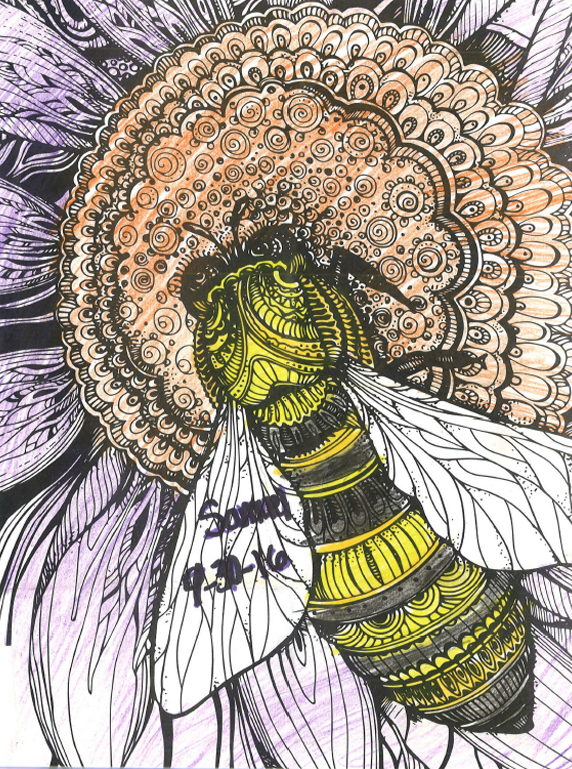 We Can Help You Feel a Whole Lot Better, Too!
Improving quality of life is one of our main goals for our patients. That's why Samuel's letter resonates with us so deeply – he has put into words what we want for everyone who walks through our door. Whether it's orthotic braces or a prosthetic device, patient comfort and satisfaction is our top goal.
Contact us today to find out how we can help you!