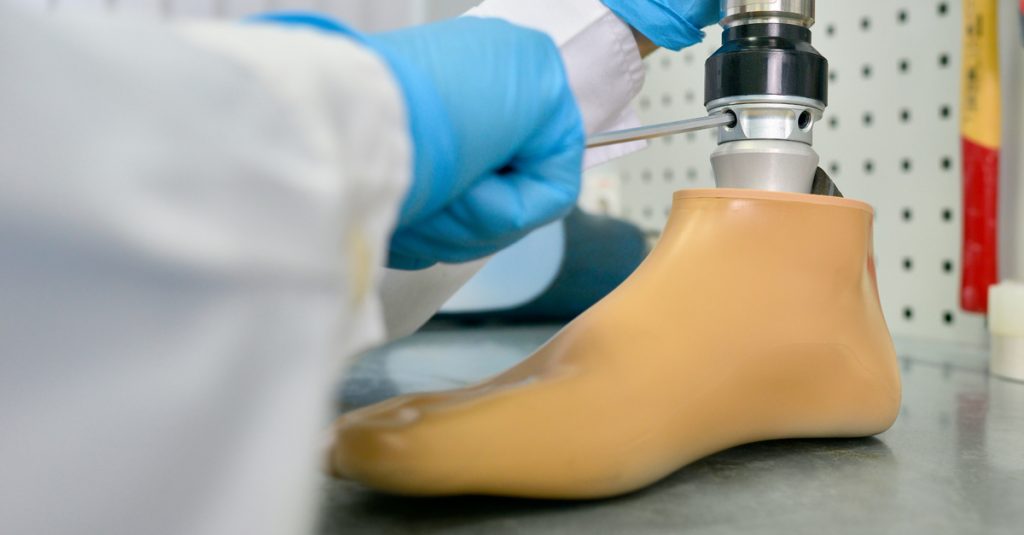 Most people do their homework when it comes to finding a doctor or a dentist. It shouldn't be any different when looking for a prosthetist. After all, all of these professions are there to help take care of your body. You need the right prosthetic care just like you need the right medical or dental care.
But how do you find the right prosthetist for your needs? What should you look for? What kind of questions should you ask? How do you really know they're a right fit for you?
What the Right Prosthetist Should Offer
Different prosthetists offer different things. But the best prosthetists offer:
Decades of experience

Dedication to patients

Advanced prosthetic technology

In-house prosthetic design and fabrication

Enthusiastic providers

Comfortable space
There are a couple of things on this list that most prosthetists can't offer, and that's advanced prosthetic technology and in-house prosthetic design and fabrication.
Most prosthetic providers don't actually make their own prosthetics. They depend on other manufacturers to design, manufacture, and ship the devices to them. It's important that your provider makes prosthetic devices in house because they'll fit better and the process will take a lot less time, especially if you have to get your device adjusted frequently (and you will).
If they do make prosthetic devices, they need to use cutting-edge technology. A combination of laser scanning and 3D modelling with robotics ensures a better-performing, better-fitting device.
Asking the Right Questions
When interviewing the few prosthetists that you've narrowed down, you should ask a few important questions, such as:
What is the process you use from start to finish to get patients fitted with the right prosthetic device?

How do you make sure the device fits perfectly?

If I have a problem with my device, how will you take care of it?

What payment/insurance options do you offer?

Are there any patients I could talk with to see how it is working with you?
You should feel free to ask any question you can think of. The right prosthetist will have the patience to answer all of them. This isn't a decision you should take lightly, and they shouldn't take it lightly either.
Take the time to talk to current and former patients. See what kind of care they've been given. Are they happy with their devices? With the service they've received? Would they recommend this prosthetist to one of their loved ones?
Finding the right prosthetist is a big decision. Take the time to go through the process and find a perfect fit who can give you a perfectly-fitting device.
BioTech Limb and Brace helps amputees recognize their possibilities by helping them live with a new prosthetic device. Learn more about our prosthetic fabrication and fitting services or contact us for more information.