In November of 2003, Cindy Crook went into labor at only 32 weeks pregnant. She had a beautiful daughter, Mary Kathryn, that she affectionately calls Katy. As Katy got older it became evident that she was experiencing neurological delays.
One of her biggest struggles was walking. Cindy was committed to doing everything possible to help her daughter. She made the decision to contact Eric at BioTech.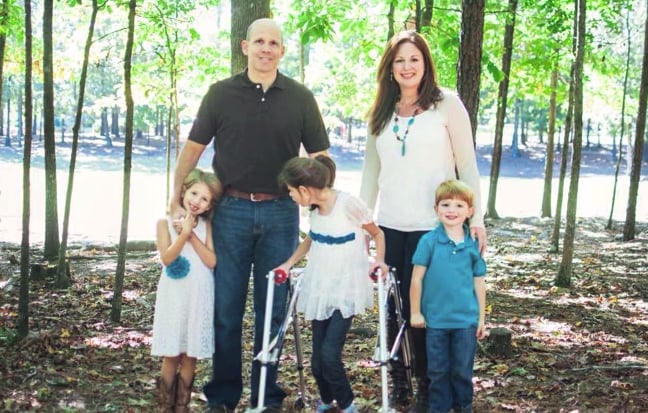 BioTech Fitted Katy with a Custom Brace
Cindy brought her daughter to BioTech and Eric casted her foot. He was then able to create a brace that fit her perfectly. Thanks to the support of the brace, Katy was able to walk with assistance. For several years, this was an effective solution.
Getting Older Presents New Challenges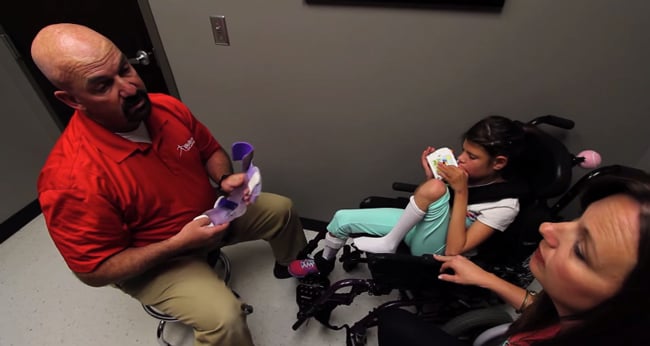 Now that Katy is 11 years old, walking has become more difficult. She is taller and bigger. This makes it a much bigger challenge to continue walking. Understandably, this has been really tough for Cindy. It's hard, as a parent, to see your child wanting to walk and collapsing because she's simply not able.
Now, more than ever, Cindy is dedicated to giving her daughter every resource necessary to walk. She says,"As long as she can take that one step, I'm going to continue to push her. I'm not going to give up until she absolutely won't do anymore."
It's Personal with BioTech
When Cindy expressed her concerns to Eric at BioTech, he was completely supportive. He told her,"I've got your back" and assured her that he is going to do everything he can to help Katy continue to walk.
For Eric, this isn't just a job. It's very personal to him. He grew up with a sister who had special needs due to cerebral palsy. Because of his own experiences, he takes his job very seriously and is committed to providing the highest quality service to help families like the Crook family.
Do You Need Orthotic or Prosthetic Services? Contact BioTech Today!
If you need orthotic or prosthetic services and want a company that won't give up until you have the best possible solution, contact BioTech today.
At BioTech, our patients become our family. Join our family today and learn how we can help you achieve your possibilities!