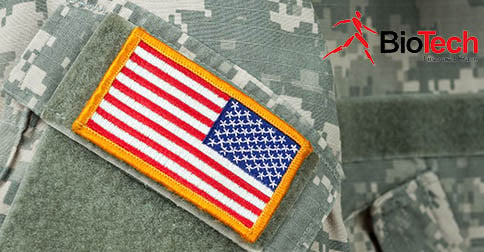 Armed Forces Day is Saturday, May 20. The annual event is part of Armed Forces Week, which starts on the second Saturday of May every year. The intention of the week is to pay our respect to all of the men and women who have served for the United States Armed Forces. All branches are recognized and honored on this day. It is the perfect time to focus on and appreciate everything that veterans have sacrificed for our freedom - including, sometimes, their limbs.
The harsh reality of war is readily faced by our brave soldiers, and unfortunately, some of our best citizens are put in rough situations. Thousands of veterans lost a limb in combat or as a result of an amputation after being in Iraq and Afghanistan alone.
Solutions
Fortunately, we are in a time where we can make life as comfortable as possible for those who have suffered limb loss, including our veterans. New technology is constantly being invented which not only makes everyday life easier, but also advances a wide range of interests including athletics and exercise. Prosthetic devices are being made more customizable and comfortable, and continue to improve.
Besides the physical conflicts, many veterans are faced with mental conflicts like PTSD after coming back from battle. There are many treatment centers, group therapies, and psychologists that can assist in moving past this. If you or someone you know seems to be feeling symptoms, it is important to seek help as soon as possible. Keep these organizations that aim to help veterans with limb loss in mind.
Saying Thank You
Armed Forces Day reminds us to thank our veterans, but we should carry that reminder with us throughout the year. Both through words and actions, there are many ways to says thanks. There are programs for anything you can imagine. Writing thank-you notes to veterans or current soldiers, donating money to help veterans receive a prosthesis, visiting a VA, and countless other appreciative actions are possible through selfless people starting organizations. If you personally know a veteran, take the time to say thank you throughout the year.
We Thank You
BioTech has had the fortune to work with many different heroes, and we are thankful for everyone who has fought for our country. If you are in need of a prosthesis and interested in finding the best path for you, contact us today.